Workshops
---
We have a fabulous lineup of workshops planned for Sunday, June 4, 2023! These optional workshops offer ways for attendees to engage in hands-on learning and vibrant interactions with fellow conference participants. Note that workshop fees are not included in the general conference registration cost and will be available at an additional charge. We recommend that all conference delegates plan on arriving for dorm or hotel check-in on June 3, 2023 to ensure that you arrive in time for your scheduled activities. Here are some of the confirmed workshop sessions to choose from. NOTE: Workshops are only available for in-person delegates.
Confirmed workshops:
FULL DAY OPTIONS

Workshop Leaders: Sandor Katz and Julia Skinner
Fermentation expert and bestselling author Sandor Katz has traveled the world, both teaching and learning about the many fascinating and delicious techniques for fermenting foods. He is joined by local Atlanta fermenting guru, Julia Skinner, who will co-lead this engaging and interactive workshop that explores how fermentation connects people to the natural world.
Workshop Description:
Fermentation is practiced everywhere in the world, as an essential element of how people make effective use of whatever food resources are abundantly available to them. Understand fundamental fermentation concepts, learn simple techniques for preserving vegetables using fermentation, and ask all your fermentation-related questions.
Duration: 10 AM – 4 PM (with lunch break from 12:30-1:30 PM; *lunch not included)
Attendee Cap: 55
Cost: $75


---
MORNING OPTIONS

What is the Future of Ethnobiology?
Workshop Leaders: Representatives of ADIE (Alliance for Diversity and Inclusion in Ethnobiology)
Workshop Description:
What is the future of ethnobiology? What exciting possibilities do you see on the horizon? Share your vision and contribute to the creation of a mural expressing our collective aspirations. This is a great opportunity for first-time attendees to get to know other folks as we imagine and paint together. Artists of all abilities are welcome
Duration: 10 AM – 12:30 PM
Attendee Cap: 40
Cost: $15


---
The Science (and Magic) of Trade Book Publishing
Workshop Leader: Elias Altman
Elias Altman is literary agent at Massie & McQuilkin Literary Agents, often representing experts, historians, critics, and scientists who want to share their deep knowledge with a broad audience through trade books. His clients include Alexander Nemerov (Stanford), Maggie Doherty (Harvard), Jing Tsu (Yale), Katey Walter Anthony (Alaska), and Emory's own, Cassandra Quave, as well as many other journalists, memoirists, and essayists.
Workshop Description:
The secrets of agenting, editing, and trade-book publishing can feel as closely guarded as those of the magician and the escape artist. Like a sleight of hand trick, you marvel at a beautiful book at your local bookstore and say, How *did* they do that? Or, if you're in the academy: How did *they* do that? Luckily for you, Elias can explain. In this workshop, a veteran literary agent will demystify the complex evolutionary process, speaking candidly and with humor about how to approach the task—from adapting an article or a dissertation into a workable book concept, to drafting a proposal, finding an agent, and navigating the publishing process. And if you want to bring a one-paragraph description of a potential book project with you to the workshop (along with 41 printed copies to share with Elias and the other attendees), Elias will workshop it before your very eyes. Limited availability! Must see to believe!
Duration: 10 AM – 12:30 PM
Attendee Cap: 30
Cost: $25


---
"Just Add Water" Oyster Grow Bag Cultivation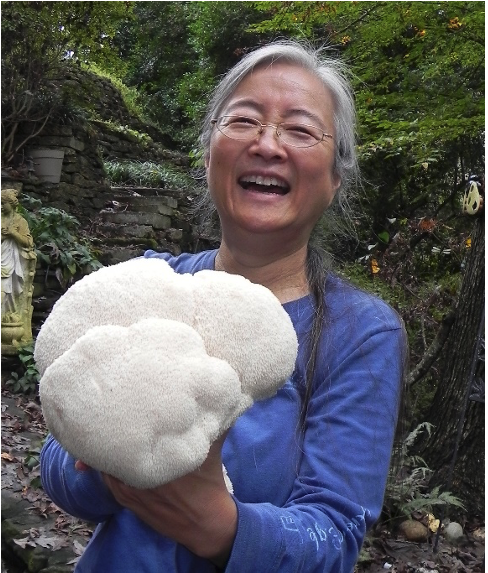 Workshop Leader: Dr. Cornelia Cho
Workshop Description:
Mushrooms are having a moment. Dive into the locavore, grow-your-own, DIY, self-sufficient, sustainable food production wave --- and learn a ridiculously easy way to grow your own gourmet mushrooms at home. No special equipment or training needed. Using this method, you mix three ingredients with water and completely bypass hours of energy-intensive pasteurizing. Set it aside to propagate and in three to six weeks, you can harvest, cook and eat the fruits of your labor.
Join Cornelia Cho, physician and Georgia Mushroom Club president, in this hands-on, participatory workshop and take home your very own mushroom grow bag. One bag will often 'fruit' two more times, AND after it's fruited, you can use the grow bag as your 'seed' spawn to make new ones. She'll cover aftercare as well as optional further refinements. These can include how to stagger fruiting times and how to incorporate kitchen waste products, such as used cooking oil or freshly processed coffee grounds. And finally, she'll discuss ways to prepare and enjoy your harvest.
Duration: 10 AM – 12:30 PM
Attendee Cap: 30
Cost: $30


---
Learn How to Preserve Plant Specimens for Science and Art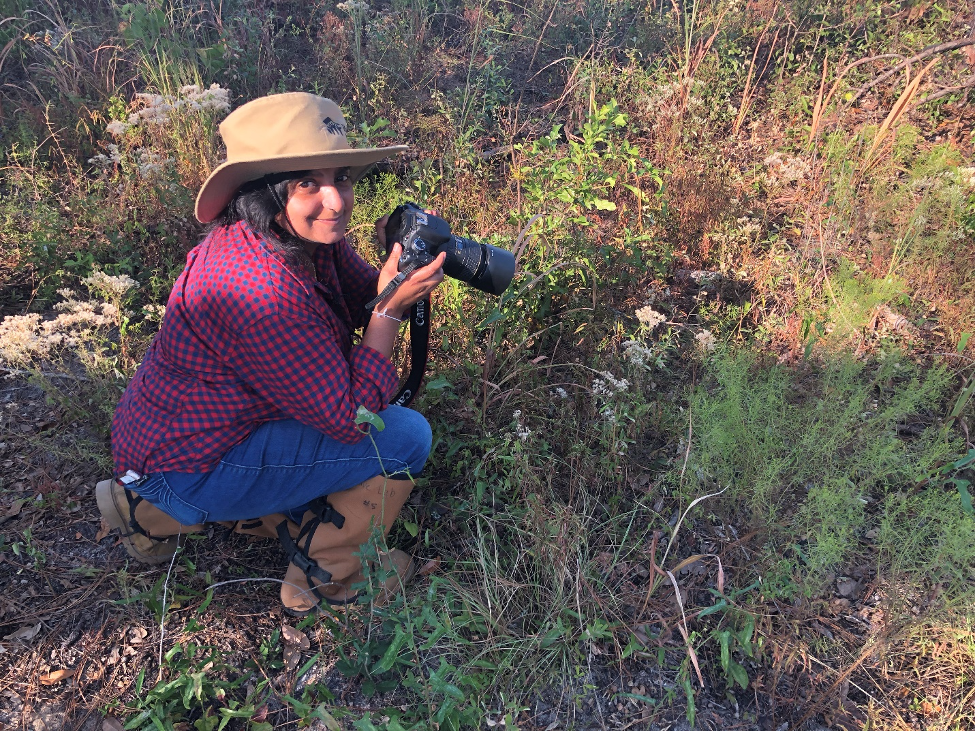 Workshop Leader: Dr. Thara Samarakoon
Workshop Description:
Join the Collections Manager of Emory University Herbarium (GEO) for a dynamic workshop on plant preservation techniques. Learn tips for making your very own herbarium vouchers of native plants. Participants will walk in the campus nature preserve (Lullwater) to collect native plants and discover how specimens are curated in a herbarium for scientific research. Gain hands-on experience in collecting, pressing, and mounting plant specimens for creative art and scientific projects.
Duration: 10 AM – 12:30 PM
Attendee Cap: 30
Cost: $25


---
Food is Medicine Plant Walk and Picnic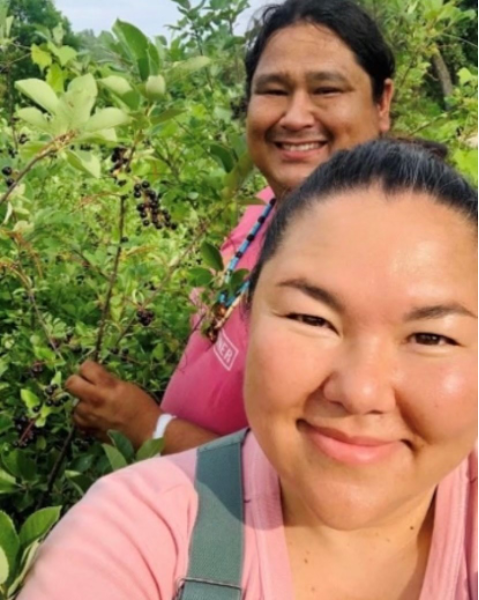 Workshop Leaders: Luke Black Elk and Linda Black Elk
Workshop Description:
Join Luke and Linda Black Elk as they take you on a walk through Lullwater preserve to identify some of their favorite medicinal wild foods. They will also be harvesting some of these plants to incorporate into some delicious snacks which will be shared among all.
Duration: 10 AM – 12:30 PM
Attendee Cap: 40
Cost: $25


---

Social Media: Bane of our Existence or Excellent SciComm Tool?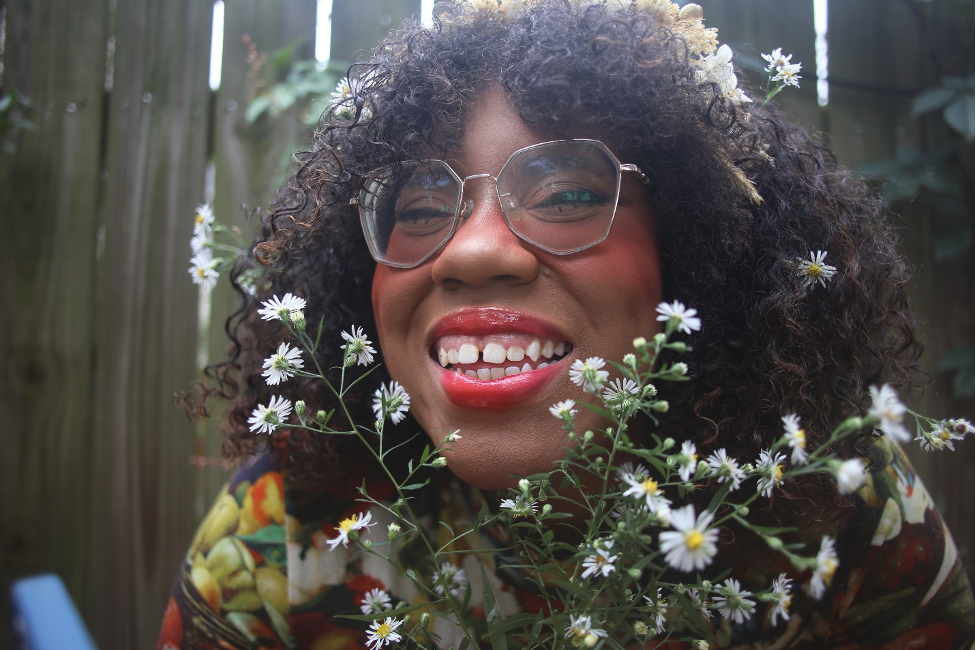 Workshop Leader: Alexis Nikole Nelson
Workshop Description:
Social media: bane of our existence or excellent SciComm tool? It can be both! Alexis Nikole Nelson (@blackforager on IG) will teach participants how to use various social media applications for optimal science communication. Alexis worked in digital marketing for 5 years before leaving to make botany and outdoor education content full time for her 5M followers.
Duration: 1:30 – 4:00 PM
Attendee Cap: 80
Cost: $25


---
Ethnobotany in R
Workshop Leaders: Morgan Ruelle and Ashley McGuigan
Workshop Description:
Have you always wanted to use R in your work but weren't sure where to start? Are you an experienced R-user looking to gain new skills? Would you like to make connections with other ethnobotanists who use R? This workshop will seed an R-users network aimed at advancing the rigor of quantitative analyses and visualization in ethnobotany. Facilitators will demonstrate the use of R in their work: 1) analysis of functional trait diversity and 2) visualization of ethnobotanical interview data. We will identify R packages that are particularly useful for ethnobotanists and facilitate a 'show and tell' for participants to share some of their previous work in R. We welcome R-users of all abilities, including those who have never used R. We will tailor small group activities to levels of experience based on a pre-workshop survey.
Duration: 1:30 – 4:00 PM
Attendee Cap: 30
Cost: $25 (*all participants will receive a USB drive as part of the activity)


---
Images of Ancient Psychedelic Plants in the Carlos Museum Collection: A Long History of Visionary Healing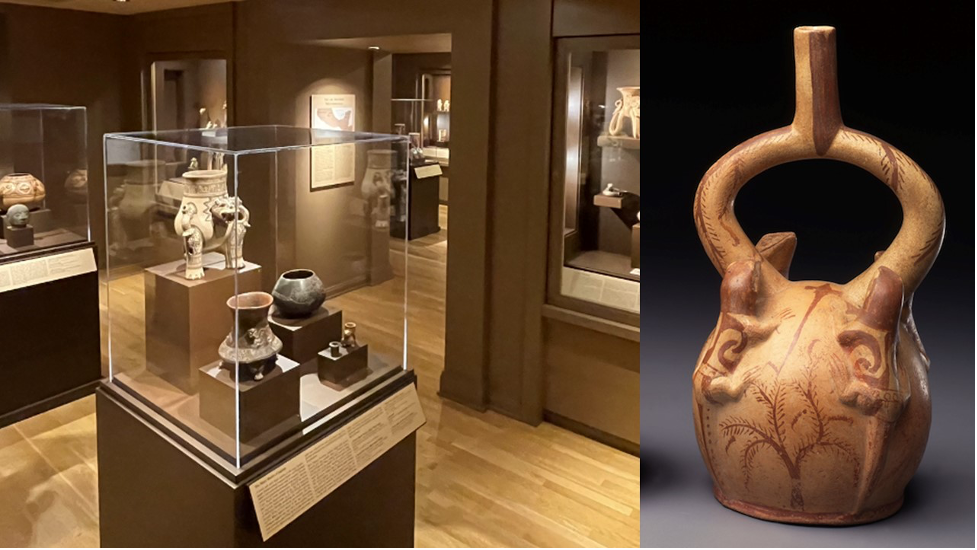 Figure description: Left: Inside the Carlos Museum. Right: This is MCCM Accession number 1989.8.78 Gift of William C. and Carol W. Thibadeau. It represents the Anadenanthera colubrina tree with warrior-patterned Dicodron holberghi lizards, Moche culture, Central Andes, ca. 300 CE.
Workshop Leader: Dr. Rebecca Stone
Workshop Description:
Dr. Rebecca Stone (Curator/Professor Emerita, Carlos Museum/Art History Department, Emory University, active 1988-2018) presents works of art in Emory's ancient American collection that bear witness to the long history of knowledge, usage, and reverence for psychedelic plants as part of the shamanic indigenous healing tradition. Beginning with a background on the particular "Plant Teachers," as they are known to practicing shamans to this day, the workshop will progress from a power-point presentation to seeing the actual pieces on display. Stone has studied, published, and lectured on this topic since the 1990s and her original object-based research combines botanical, zoological, and medical information, privileging the indigenous Native spiritual point of view as equally "reliable" as these Western forms of knowing.
Duration: 1:30 – 4:00 PM
Attendee Cap: 20
Cost: $30 (*includes museum entry fee)


---
Botanical Drawing and Illustrations

Workshop Leader: Dr. Thara Samarakoon
Workshop Description:
Love plants? Have a favorite that you want to sketch? This workshop introduces plant illustrations and is ideal for anyone interested in drawing and painting the botanical world. You will get step-by-step instructions for creating accurate, three-dimensional, and artistically rendered botanical illustrations while developing a basic knowledge of plant morphology and building the skills needed to document plants in intricate detail.
Flower structures and leaf shapes will be examined with the naked eye and under a microscope. We will engage in exercises on observational drawing, encouraging you to experiment with various drawing tools, such as pencils, ink, pens, and watercolors. This will build confidence in your core drawing skills and introduce techniques to capture details to create an accurate plant drawing—no need for prior art skills.
Duration: 1:30 – 4:00 PM
Attendee Cap: 30
Cost: $25


---
An Ethnobotanical Exploration of Traditional Mexican Condiments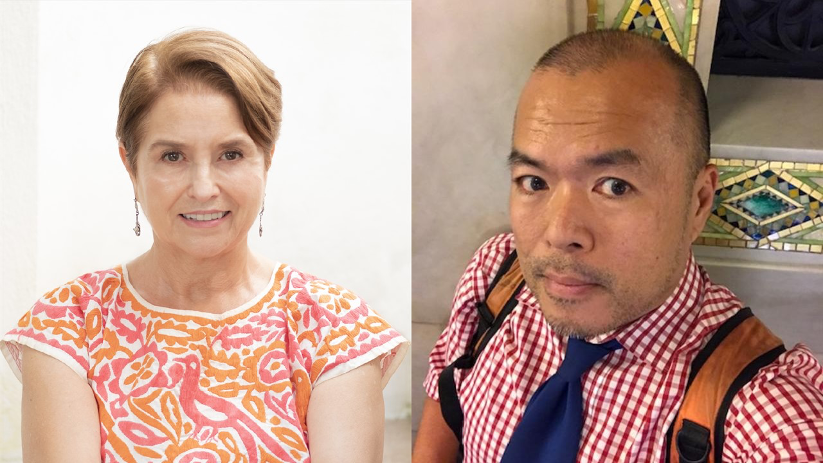 Workshop Leaders: Richard Tan and Maite Lascurain Rangel
Workshop Description:
The diverse practices of condimenting or flavoring food are among the most striking and important aspects of human-plant relations; yet these have never quite received proper attention either from anthropologists or ethnobotanists. Our team of researchers recently published a list of 256 native species used as flavor in Mexico in Revista Mexicana de Biodiversidad. These species span a vast ecological and geographic range, including Batis maritima whose roots are used by the Comcáac in Sonora to sweeten coffee in the north, to Cryosophila stauracantha, a palm whose ash was used by the Lacandón Maya as salt in the south. Each one of these plants has a compelling story: many have complicated histories of cultural diffusion, or rich lores reaching back to prehispanic times. In other cases, the singularity and specificity of techniques and practices attest to the profoundly local nature of plant knowledge.
In this workshop, we will tell some of these stories to explore the multiple and even contradictory facets of flavoring in greater depth. We will have on hand condiments that are used in a dried or processed (e.g., fermented) state, and depending on logistics of season and of transport, hopefully also a few fresh samples to examine, and to smell, and to taste. A short cooking demonstration at the end will showcase two plants that are increasingly available as produce in large cities of the United States. We will prepare two salsas, salsa de papaloquelite (Porophyllum ruderale subsp. macrocephalum) and salsa de guajes (Leucaena esculenta) to appreciate their unique and pungent flavors. Enthusiasts of Mexican cookery, as well as scholars interested in documenting condiment plants of other cultures of the world are heartily encouraged to sign up and attend!
Duration: 1:30 – 4:00 PM
Attendee Cap: 30
Cost: $30