Abstract Submission
---
CLICK HERE TO SUBMIT YOUR ABSTRACT
Deadline for Abstract Submission has been extended to
April 20th, 2022 at 11:59 PM PST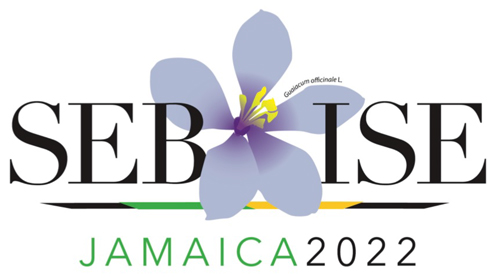 Out of Many, One People
Biocultural Diversity across Borders Joint Meeting

Society for Economic Botany
and International Society of Ethnobiology

Mona, Jamaica: May 29 - June 2, 2022
The University of the West Indies


Welcome to the Abstract Submission Process

Welcome to the Abstract Submission Process for the joint scientific meeting of the Society for Economic Botany and the International Society of Ethnobiology. Abstracts can only be accepted if you have already registered for the conference. There will be no reimbursements for no-shows.


Abstract Submission – Before You Begin

Please read the following important information regarding submission of your abstract.
Abstract Submission deadline will end promptly at 11:59 pm EST on April 20, 2022.


Proper name and spelling of: co-authors and email addresses, university or institution name, department, and an address you would like to use.


Have the correct title of your abstract. Do not use all CAPS in composing your abstract.


Please note the format that your abstract will cover.


If you are idle for over 15 minutes you will be prompted to "keep your session alive"; if you do not respond, you will be logged out and your data lost.


Please carefully review your information on each page. Most mistakes are the result of haste or inadequate proofreading. Going back more than one page in your work may cause site errors.
Please note: The person submitting the abstract will be able to make correction/changes to the abstract after submission.


On completion, your abstract and your submission details will automatically be emailed to all of the attributed authors, including yourself. This will be the only confirmation that you will receive.

Abstract Composition
Please limit your abstract to 250 words or less.


You can paste your abstract in directly from Word or iWork; however, all formatting except: bold, italics, underline, and sub/superscript will be removed.


If you need help entering special HTML characters such as: Greek characters, symbols, and so forth; click here.

Click Here to Submit Your Abstract
Abstract Submission Deadline has been extended to April 20, 2022 at 11:59 PM PST.



---
Internet/Browser Tips
You must have cookies enabled in your browser to submit abstracts.


Be patient with internet traffic and the server.


We support recent versions of internet Explorer/Edge, Firefox/Mozilla, Safari, and Chrome. Internet Explorer 8 and older versions are not supported.