Our Favorite Plants
---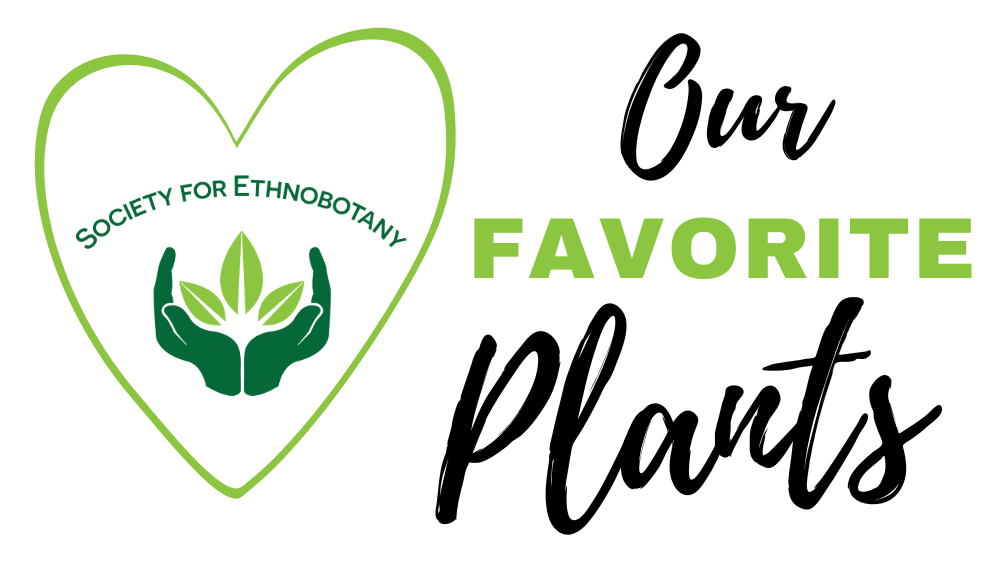 Members of the Society for Ethnobotany have contributed essays on their favorite plants. We hope you enjoy the stories that they tell. See the full list in the menu to the left.
---
The Society for Ethnobotany is open to researchers, practitioners, and enthusiasts of ethnobotany and economic botany.
If you have an interest in ethnobotany or economic botany you can become a member of the Society for Ethnobotany.
Next year's meeting will take place in Grand Rapids, Michigan from June 15-20, 2024, where we will join our botanical colleagues and students at Botany 2024. SEB last participated in a Botany Conference in 2011. Botany Conferences are a multi-society, week-long botanical science meeting that include a full spectrum of botanical fields and topics. This is a great chance to share your interest in ethnobotany with a broad and international audience (typically 1000 attendees) while also exploring talks that are tangential or outside of the field of ethnobotany. We hope that you will join us next year at Botany 2024! Participating societies include: Society for Ethnobotany, the Botanical Society of America, American Bryological and Lichenology Society, American Fern Society, American Society of Plant Taxonomists, International Association for Plant Taxonomy, and Society for Herbarium Curators.
If you are a member of the Society for Ethnobotany and would like to contribute a Favorite Plant please contact Blair Orr, blairorr@ymail.com. (Note: ymail, not gmail.)